Special thanks to The Local, Crimson Clark and UMA Kungsbron for inviting us to join their event  "Stockholm and the Battle for Global Talent".  The mingle in the event was a great platform for sharing experiences. We hope that this kind of event will open door for the global talents to contribute in Swedish economy. We are glad to the following people that they cordially talked to us and we wish to continue our dialogue with them in future.
Anna König Jerlmyr, Mayor of Stockholm
Ahmed Abdirahman, Policy expert on integration, Stockholm Chamber of Commerce, and Founder of Järvaveckan, and The Gloval Village
Johanna Jönsson, Member of Parliament and spokesperson for migration for the Centre party
Fredrik von Essen, Public affairs expert at IT&Telekomföretagen
We also cordially thanks to UMA Kungsbron for the gift of letting us to use their workspace free of cost untill April 2019.
Tawhid Amanullah (President/WPHA) and Rafiqul Islam (General Secretary/WPHA) represented the association in the meeting.
https://www.thelocal.se/20181116/is-stockholm-an-attractive-city-for-foreign-talent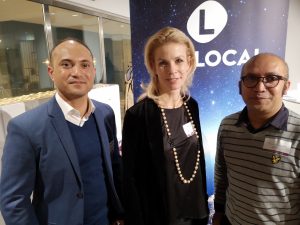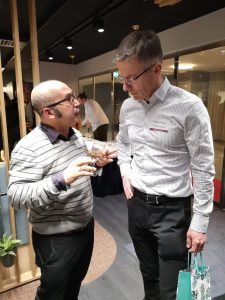 https://umaworkspace.com/workspaces/sweden/stockholm/kungsbron/